Travel Buddy App, as the name suggests you might get the little idea about today's point of discussion. Due to the digitalization, now it is very easy for people to access online services through platforms like the website and mobile apps.
Nowadays, it is very easy for people to access online services like ordering food, booking hotels or rental property, doing online shopping through various mobile apps and many more. We can clearly observe that Technology is working boon for the various industries as well as for the whole world.
Here we came up with another mobile app idea, so in this article, we are going to discuss Travel Buddy app in detail, Is it profitable to launch a Travel Buddy app in the market, what are the key features of a travel buddy app and how much does it cost to develop a Travel Buddy app.
What is the Travel Buddy app and use of the Travel Buddy App?
As the name suggests Travel Buddy app is for the Traveller who travels alone or single. The concept of travel buddy app ideas brings an app platform idea through which we can help a traveller to check or view other travellers who are travelling to the same place at the same time and if the traveller wants then he/she can connect with the travellers through this kind of app solution.
Travel Buddy app is also very useful because through these travellers can connect with other travellers which also helps them to share their expenses as well as they get a better company of another person who has the same taste of travelling.
Nowadays, if we observe the current scenario then it is really hard for people to travel alone because sometimes it is very boring to pass the time in transportation as well as to get a better company during exploring new places. Because of this people refuse to travel to their favourite place alone.
If we provide this kind of solution in the market then it is very easy for the travellers as they can check the people who are travelling to the same place on the same site and can easily connect with them through this app.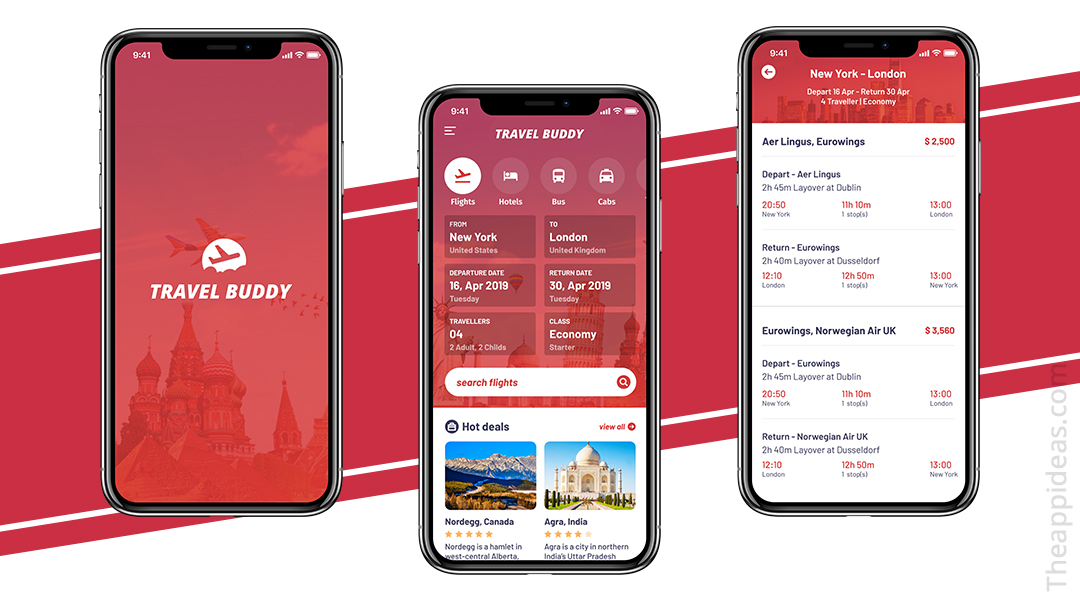 Why is it very profitable to launch a Travel Buddy App in the market?
As we are clearly observing that people are more inclined towards the mobile app services for their daily life needs. Due to which, how many people are thinking to launch a best online startup idea which helps them to generate more profit as well as provide something unique to the customers through which it is easy to gain more customer attention towards the solution.
If you are also thinking of launching an online platform then Travel Buddy app is one of the best ideas to launch in this present time. You can easily check, there is very little solution related to the problem of finding the Travel Buddy partner through the app platform.
So It is very beneficial for you to launch a Travel Buddy app in the market. Through the Travel Buddy App platform, you can also generate extra revenue  by following ways:
 Ads service integration- Allow third party users to display their ads on your platform or use your platform for marketing or promotion of their services.

By launching the premium or subscription model of the app.

By providing membership offers to the user.

By Collaborating with various travel agencies and providing them with your services.
What are the key features of the Travel Buddy app?
Travel Buddy app like a solution is very less in the market but these kinds of apps solution are going to be in high demands in future time, The Travel Buddy app Basically consists of two main panels, Let's discuss the panel of Travel buddy app, along with its feature in more detail:
Traveller Panel (User Panel)
Travellers can log in or register themselves on this app platform.

After registration, travellers can create their account easily by adding basic information.

Dit and add their travelling spot

Travellers can check the nearby located user.

Able to view and match the date if someone is travelling on the same date and same place.

Connect with Travellers.

Check the profile of the travellers.

Chat module integration.

Audio and video module integration

Share their experiences.

Give feedback and reviews and ratings.
Admin Panel
Admin login module.

Traveller's profile management.

Manage the traveller's destination.

Matching theorem for matching the people who are going to travel the same place.

Membership profile management.

Premium and subscription feature management.

Marketing tools management.

Reviews and feedback management.
How much Does it cost to develop a Travel Buddy App?
The cost of developing a Travel Buddy app mainly depends on some of the factors, So it is really very difficult to predict the exact cost of developing a travel Buddy App. So let's know, which factor affects the cost of developing a Travel Buddy app: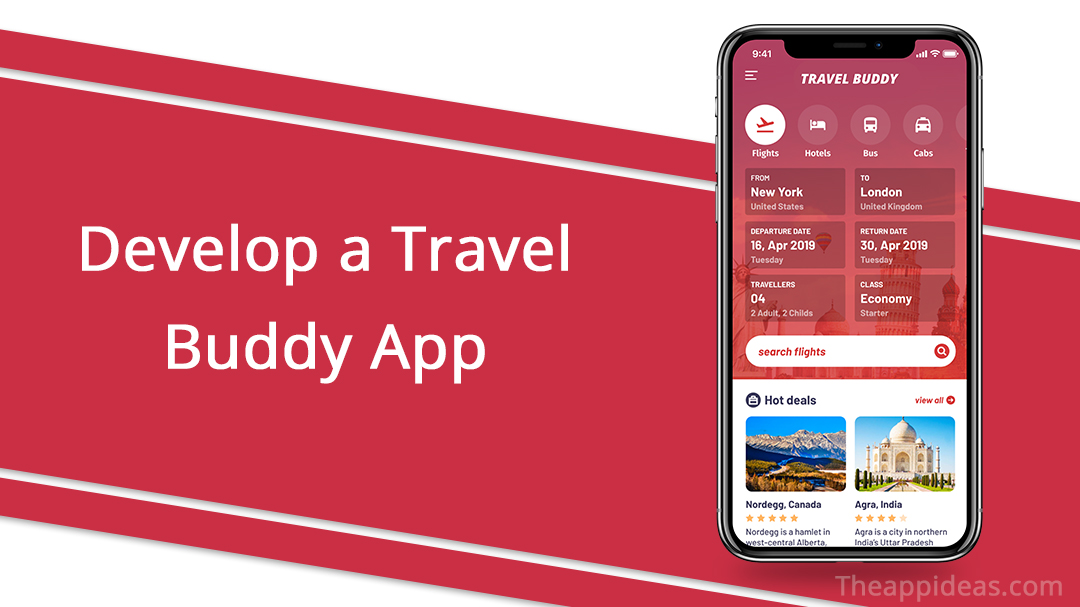 App Designing.

The complexity of the app.

UI/UX of the app.

Basic features of the app.

The advanced functionality of the app.

The technology platform of the app(Android, IOS, both).

Mobile developers experience.
Let me list down the approximate timeline as well as the cost of developing a Travel Buddy app:
Timeline:
App Design:- 9 Working Days

Android App Development:- 25 Working Days

iOS App Development:- 25 Working Days

Web Backend & Apis:- 30 Working Days

Testing, Bug fixing, and Deployment:- 7 Working Days
Costing:
The approximate cost of developing a Travel Buddy App is 5000-8000 USD.
We are here at The App Ideas, which is a leading web and app development company. We have a team of skilful and experienced developers who provide the best solution for developing all kinds of mobile apps and websites. We provide the best solution to the Travel Buddy app with unique designing which helps you to attract more customers to your services at the best rates.