What to do Before Launching the App? A Guide to Pre-Launch App Marketing
Finally, you have created the app and now you think you are all set to launch it on the App Store or Play Store. But, you are not. There is one big step left for you to take and it is Pre-Launch App Marketing. Don't assume that Pre-Launch App Marketing starts after app development and just before the app is launched on the store. The pre-launch campaign actually starts as soon as your app concept and design is ready and you have a complete idea of what your app is going to look and feel like.
Pre-Launch App Marketing is basically about creating buzz about the upcoming app and reaching your target audience far and wide. It shares many common practices of post-launch marketing with the only difference that you do not have the actual app ready for users to download and install.
Do you want to know how to run a pre-launch marketing for your app and create buzz about the app before the app is available? Here we explained some of the most effective building blocks of Pre-Launch App Marketing.
There are so many things to consider before launching an app but we can help you by elaborating a step by step plan for you to follow in order to prevent the most relevant issues that may appear when you will present your app in front of your users.
1. Define your audience
Just when you have undertaken the app development project you had a vague idea about the users who are going to take interest in your app. But, that gross idea needs to be more particular with the traits of buyer persona revealed in clearer terms. If you are launching your app as the extension of an already established business, you should interact with existing customers and know their opinion about how the new app can add value to their life.
You should also explore the buyer persona and user base of similar apps in the market. By studying the audience and buyer persona of competitor apps you can get a clear idea of the typical users who are going to use your app. You can always find common characteristics and traits among users who are likely to use such an app and find rewarding for their daily life.
When you have determined your buyer persona in clear terms, you can further run your pre-launch marketing campaign addressing such buyers.
2. Determine the App Release Date
When the app is absolutely ready, you need to release it. But, you need to plan your release date in a way so that you get some time for pre-launch marketing and buzz-creating. Sometimes, by choosing a very special date related to your niche or just by aligning with an event, you can make your launch big and make better publicity. On the other hand, you should not choose a release date when most of your buyers will find no time to take interest in such news.
All your pre-launch marketing efforts are geared towards making the launch event bigger. Naturally, you need to choose the launch date wisely. When you plan the release date well in advance, you can have sufficient time to create expectations and buzz around the upcoming app.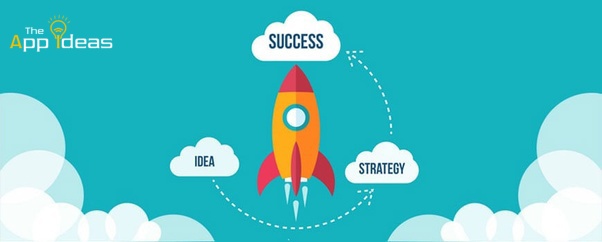 3. Take user feedback by launching a beta version
At the pre-launch period when you need to get the user feedback, releasing a small beta version of the same app can be very helpful. You don't need to make the beta app with all the features of the main one. The beta app will be a stripped-off version with the most important feature and design attribute. You can make the beta app tested by real-world people and there are available services for this.
4. Market contents of the new app
An app boasts of an inspired story about the creation of a digital product that offers solutions to problems faced by people. Naturally, an app can be best marketed by marketing contents. You can build a small website, create a blog on the app, share YouTube videos and interact with users.
5. A single page website to push subscription
You can create a small single page website to interact with users who are likely to be interested in your upcoming app. Make it attractively designed with images and data related to the app. Invite the users to fill up a small subscription form with a couple of fields to boost app downloads. This also can help your app get the edge of SEO with search ranks achieved by the web pages.
6. Make a robust social presence
One of the best ways to create buzz about a new app is to make robust social media marketing by publishing app related contents and interacting with the users on regular basis. Offer a mixed variety of app-related contents ranging from text, app screenshots, a video describing the app, images and opinions of industry influencers who made positive remarks about the beta version. You should engage with your target audience and try to rope in the social influencers for creating positive buzz about the app.
7. Spread the brand message with email marketing
Email Marketing is a low budget and effective marketing option to spread the message about your new app. It particularly works well if you have a beta app version in place. By emailing to selected influencers and likely audience you can ask for their opinions about the new app. Offer them a quick download link for the beta version, few screenshots, a video link describing the app and simple text about how the app is going to add value to their life.
8. Mobile Ad campaigns on a limited budget
Lastly, you put media and print ads to reach the wider audience outside the ambit of the digital marketing. Certainly, this requires hefty budget and you may not be comfortable with this. But just before the launch date and after a prolonged pre-launch campaign, such limited period media ads can prove effective to make the launch big.