Like it or not, the restaurant business is going through a major role reversal.
Before: Customers visited the restaurants and enjoyed the dining experience.
Present: Restaurants now need to woo customers through innovative ways by tailoring their menu as per their preferences.
Here I walk you through 5 different ways your restaurant can adopt digitization in 2022.
#1. Digitized Menu
As it turns out, you can digitalize your restaurant menu by creating an iPad or Android Tablet App. Digitalization will help restaurants to operate more efficiently. As in, it will provide a more interactive experience to both staff and customers. More importantly, it will enable you to tailor the features of your menu to suit the requirements of your customers. The App Ideas team develops digitized menus that support both Android tablets and iPads.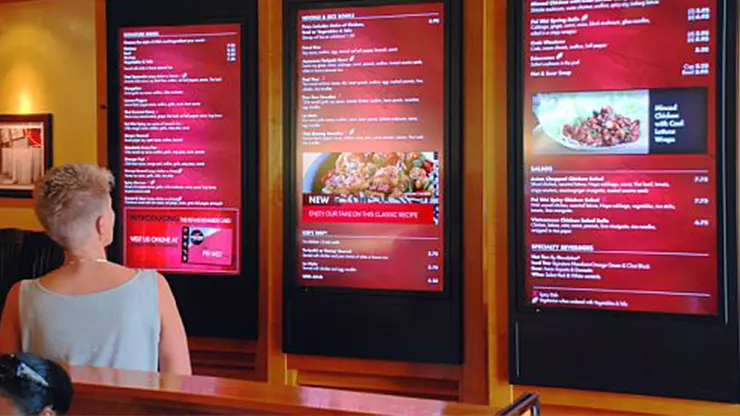 The features of the digitized menu include:
     a) Interactive Menu
The best part of an interactive menu is that you can categorize various food items. This makes the selection process easier for the customers as they don't have to scroll through the entire list.  Plus, restaurants could add descriptions and modifiers helping guests modify items as per their taste.
     b) Order Remarks
Guests and even waiters could add specific remarks to each order, or they also can add a common request to the entire order.
     C) Offline Mode
Digitized Menus can be used in offline mode as well. So even if there are internet issues, you can still use them.
     D) Quick Search
Specific items can be quickly searched using this feature.     
     E) Guest Mode/Waiter
Putting the tablet in the guest mode enables the guests to directly order from the tablet, while in the waiter mode, the waiter can easily place the order on the guest's behalf.
These are just a few of the many incredible features digitized menu offers to restaurants. 
#2. Food Ordering Apps
On-demand food ordering apps are flooding the marketplace. Food Outlets are generating more and more business by having tie-ups with online food ordering apps such as FoodPanda, Zomato, Swiggy and more.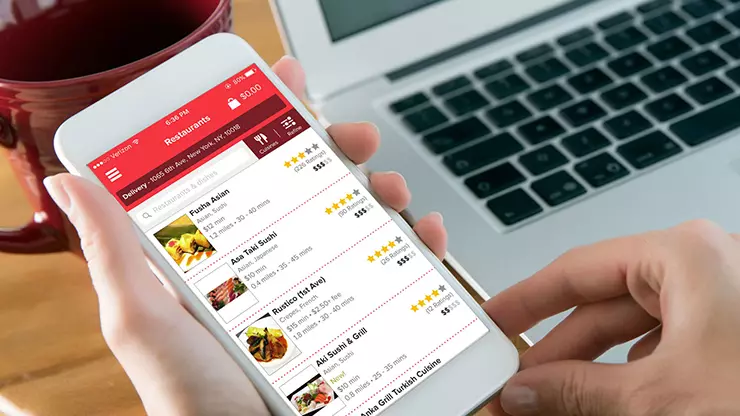 These apps are easier to use, and customers can easily order food on the app which gets delivered to the doorstep within a given time period.
These apps come as a saving grace for people who follow jam-packed schedules and cannot find a place to go out and eat.
The two leading players in the online marketplace, Zomato and Swiggy have witnessed a significant increase in their revenues in the last two years.
Benefits of On-Demand Food Delivery Apps
The on-demand apps are the new normal because of the benefits they bring along.  These apps have seen an almost 500% growth rate over the last four years. The price is expected to go up by 2022.
People these days prefer to eat from their homes rather than going out to a restaurant. This is why on-demand delivery apps are so much in demand.
Now the question is: How to makes these apps convenient for the user?
Simple. Implement these strategies mentioned below, and you will have a great food ordering app, up and running.
Quick and Easy Onboarding Process 
We are building a food app; not a fintech app. Meaning, the onboarding process should be a piece of cake. Simply put, your food delivery should follow no more than 3-steps like most of the existing apps in this category do.
Creation of a profile 2. Selection of food items 3. Entering the payment information once the food is ordered.
The user should be able to complete this process in a minute or two.
Thorough Categorization of Menus backed by images
Sure enough, most of the food delivery apps have got their UX figured out. As expected, they present restaurants alongside their menus.
Plus, the search bar is easy to use. It helps you easily zero down the restaurant of your choice in your area. But then, the one thing you should ensure is to categorize the menu and not merely list all the items. Because categorization provides better UX to customers, just like menu cards at restaurants, users can easily navigate classified menus.
Additionally, focus on adding more descriptions and photos. Check out Uber Eats to get a better idea on the Visualization part.
Specify Delivery Time and Delivery Costs 
The categorization of the menu is just one thing. Another more important thing, the food delivery app developers need to focus on is the delivery time and costs. Yes, the delivery time and expenses should be plain and clear and should be placed right next to the restaurant.  This way the users will be able to choose their restaurant based on them.
Remember an app that isn't explicit about its delivery time is considered to have a poor UX. Being open about pricing is critical from a good UX point of view given that it makes the selection process comfortable for the app users.
Make Space for User Commentary
As you already know, people generally check reviews before checking into a restaurant. The same thing applies to the apps as well. An ideal food delivery app should be no different.
Offering seamless food delivery experience is just one part of the story. You should also focus on having an easily viewable rating system. You can check out Uber Eats or GrubHub to get a better idea on this.
As you check out different food delivery apps, you will find that most of them will have star rating systems in them. So far so good! But then, you need to make some space for user commentary as well. This will help other users decide upon the quality of the food.
#3. Driver Tracking Apps for Restaurants 
Driver Tracking App gets your managers, drivers, and customers under one roof and thereby gives you complete control over your deliveries. It helps managers track down the drivers nearby; thus cutting down the delivery cost and time.  Drivers, on the other hand, based on the manager's guidance can reach the clientele without much delay. Customers can also benefit by keeping track of their orders.
#4. Restaurant Web Panel to Manage Orders
The seasoned developers at The App Ideas will help you set up a web-based admin panel that will give you complete control over the software and even create CMS pages. It enables you to monitor and track the entire online restaurant ordering & delivery system in real time. You could manage your menu items, customer details and delivery staff under one roof.
#5. Call a Waiter- Android Watch App
'Call a waiter' kind of apps is doing rounds these days for prompt table service.  With a single tap on "call a waiter app," the waiter at once attends to your table. The app is easily deployable and allows your customers to be in complete control, not to mention offers customers the option to leave feedback.
The feedback is used internally
The feedback is visible on your waiter station which will inspire your staff to act on immediate basis even before the customer leaves.
Wrap Up
There you go! 5 Ways to digitize your restaurant in 2022.  So, without further ado, go ahead and execute a couple of ideas for your restaurant to gain an edge over your competitors. Check out the key factors of affecting Mobile App Development Cost if you are planning to develop a food ordering app for your restaurant.