Currently, we all are lockdown at our own house for a certain period of time and you all know the reason behind the lockdown, Coronavirus or COVID-19. The newly introduced virus which is mainly known as coronavirus or COVID-19 which is firstly observed in December 2019 in Wuhan city of China.
Coronavirus or COVID-19 is spreading drastically or we can say rapidly all over the world. Each and every country are suffering from COVID-19 or coronavirus, as till now, no specific medicine is developed to cure people of this deadly virus.
As per now we only know that this COVID-19 or coronavirus can easily spread from people to people easily. The coronavirus or COVID-19 spreads by just contacting the infected person and then through the chain it can infect as many as people in thousands or lakhs.
Coronavirus and COVID-19 are spreading rapidly and due to the number of patients raised from a hundred to thousands in a day, the various governments have announced lockdown in their countries to stop this virus from spreading.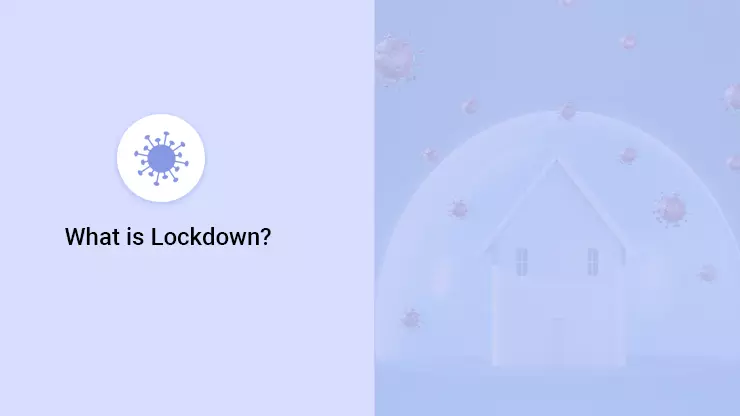 What is Lockdown?
Lockdown generally refers to an emergency protocol that is usually utilized to prevent people from leaving an area. We are lockdown to our own house to prevent ourselves from the coronavirus.
Due to lockdown, various business or industries are closed otherwise strict action can be taken by the government. In this lockdown only a few industries are working like IT sectors have provided work from home to their employees, grocery stores, dairies and medical stores.
Due to the coronavirus or COVID -19 threat, many people or we can say various countries people are locked in their own house and it's really tough for people to pass their lockdown time creatively and efficiently.
 A lockdown app is one of the best solutions which is helpful for people to pass their time.
Why a Lockdown App so much needed in the present time?
As we have already discussed we people are lockdown at our own house. Due to threat or surrounding, people get depressed by just sitting at home without doing something.
Many industries where work from home is not possible, they have closed their companies or industry for a certain period of time, Schools and various institutes are also closed due to the lockdown, the various shop owners are also not allowed to open their shop for a certain period of time.
People are getting bored because of lockdown, the only work they have is to eat, sleep and repeat. So if you want you can help people by launching a lockdown app in the market by which various people can easily utilize their free time by learning or entertaining themselves.
If you want to invest and make a large amount of profit from it then this is the time where you can provide a lockdown app for all the age group of people including all the kinds of activities which helps people to stick around your app and keep entertaining themselves by using this newly launched lockdown app.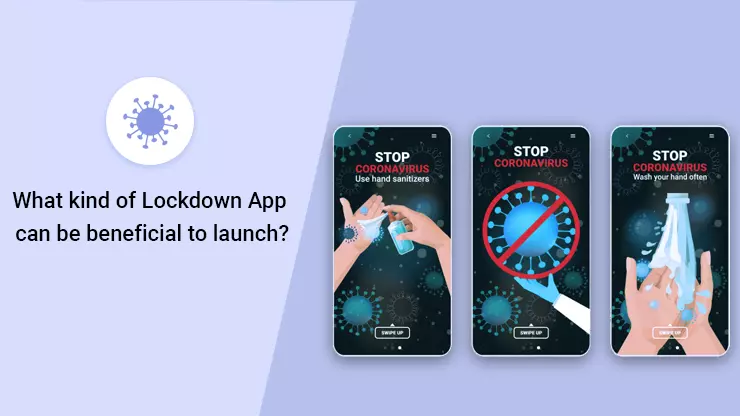 What kind of Lockdown App can be beneficial to launch?
You can launch a Lockdown app which is utilized by all age groups people. As we know because of coronavirus or COVID-19, all age group people are locked down in their house because schools, institutes, companies, industries are closed.
Due to digitalization, nowadays people are spending much of their time on their smartphones. Digital gadgets are said to be a blessing in this lockdown period because of the internet and smartphones, we can easily utilize our time by doing various online activities.
Let me write some of the online activities where people can spend their hours and hours. Playing online games, latest news, watching a movie or TV shows, Learning new and interesting things, learning or studying material for all kinds of students, Online classes for various activities, list of various activities which you can perform during the lockdown and many more things.
What are the key features of a Lockdown App?
Before knowing the cost of developing an app, you just need to understand the key or the basic features of lockdown apps. Lockdown app mainly consists of two main panels.
User Panel
.
User login/sign up module.

The user creates their profile and enters their basic details like name, age etc.

View the list of activities.

Schedule their daily routine.

Make a list of their favourite activities and add them to favourites.

Access all kinds of activities.

Search and filter option.

Access the new suggestion.

Navigate to the reference website or source.

Share their favourite activities to their friends.

Social media logins.
Admin Panel.
Admin login panel.

Dashboard management.

User profile management

Activities category management(age wise)

Add, edit or update the activities.

Maintain the activities.

Push notification.

Guide user if required.

Social media logins.

Marketing tools.

Analytics and report generation.
How much does it cost to develop a lockdown app?
The cost of developing a lockdown app is highly dependent on some of the elements like:
App designing.

App features.

Advance functionality.

Technology platform(Android, IOS or both)

Developer's experience
So it is not easy to tell the exact cost of developing a lockdown app. Let me list down the approximate timeline as well as the cost of developing a lockdown app:
Timeline:
App Design:- 9 Working Days

Android App Development:- 25 Working Days

iOS App Development:- 25 Working Days

Web Backend & Apis:- 30 Working Days

Testing, Bug fixing, and Deployment:- 7 Working Days
Costing:
The approximate cost of developing a lockdown app is 5000-8000 USD.
We are from The App Ideas, a leading web and app development company. We have a robust portfolio of website, game and mobile app development. We are having a team of experienced and skillful developers who are expert in providing the mobile app solution for Android as well as IOS app development.
We have worked on all kinds of mobile app development and as per our expertise, we provide the best solution for developing a lockdown app at the best rates.