How much does it cost to develop a Todo list app? as the name, suggests this app is related to the daily routine. The main problem people facing in today's world is, due to the busy or hectic schedule people face trouble in time management. Due to the workload and busy schedule sometimes people forget many necessary things which they have planned to do at some particular time.
Due to their busy days generally, people forget their important appointment with a doctor or physician and at the end of the day when they remember it is too late. Similarly, in many things, people fail to recall various activities due to their workloads.
Because of digitalization, a Mobile app solution is possible in which people can list down the todo list of their daily routine. And through this todo list person can recall their activity on time and complete their activities without any difficulty.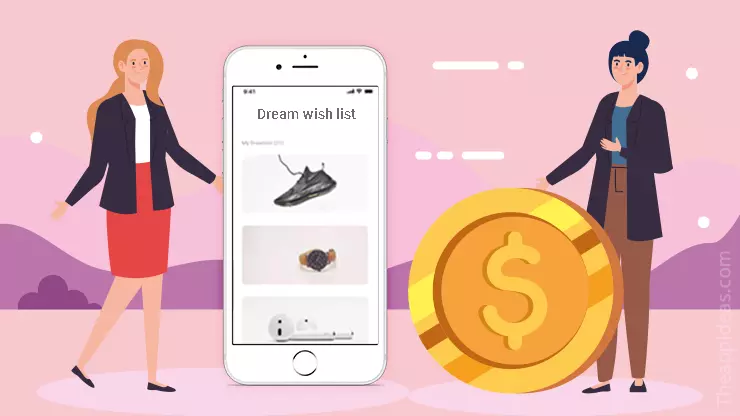 Today, in this article we are going to discuss this app todo list app solution which helps the user to recall his/her daily routine activities on time and due to which the user can't miss any necessary and important thing.
Here we are going to discuss the importance of launching a Todo list app in the market, the key or basic features which we provide in a todo list app and how much does it cost to develop a todo list app.
Why is it beneficial to launch a Todo list app?
As everyone, including you, is facing a similar kind of problem, due to hectic schedule or workload, it is very difficult for us to remember some important appointments or necessary activity which people have planned for the day.
If you are thinking of launching any online mobile app solution then you can think of launching a Todo list in the market. There are very few solutions related to this problem in the AppStore then you can launch our own todo list app in the market and help various people via this kind of app solution.
Todo list app also helps you to generate revenue in various ways. Because of great profit, nowadays various people are moving towards developing an online platform like a website or mobile app. You can also think of launching a mobile app solution like a todo list app.
Here I am going to list down the best ways of generating revenue from a todo list app:
Providing your platform to the third party for displaying their ads services.

By launching a premium or subscription model of the app.

By providing membership offers to the users.
What are the key features of Todo list apps?
Before knowing the cost of the todo list app, you need to know the key features which we provide for a todo list app. The todo list mainly consists of two main panels:
User Panel
User login/registration module.

After registration users can easily create their account and manage.

Add their daily task in a time slot.

Save list.

Repeat list.

Add or update the list.

Set the realled alarm for the important task.

Access the premium features by doing app purchase.

Provide feedback and ratings to the app.

Admin Panel
Admin login module.

Track the current performance of the app.

Manage user profile.

Push notification for the update.

Manage users' details.

Manage ads 

Manage membership user detail.

Manage premium or subscription features.

Use marketing tools.

Weekly and monthly reports generate.
How Much does it cost to develop a Todo list app?
The cost of developing a Todo list app mainly depends on various factors related to the development and designing of the mobile app. Let me list down some of the factors which affect the cost of the todo list app:
App development.

The complexity of the app.

UI/UX designing of the app.

Basic features of the app.

The advanced functionality of the app.

Mobile developer experience.

The technology platform of the app (Android, IOS or Both).
Here I am going to list down the approximate timeline and cost of developing a todo list app:
Timeline:
App Design:- 9 Working Days

Android App Development:- 25 Working Days

iOS App Development:- 25 Working Days

Web Backend & Apis:- 30 Working Days

Testing, Bug fixing, and Deployment:- 7 Working Days
Costing:
The approximate cost of developing a Todolist app is 5000-8000 USD.
We are at The App Ideas, one of the best web and Mobile app development company. We provide a robust portfolio for website development, mobile app development and game app development We have an experienced and skilful team of developers who is expert in providing the best solution.
We have also worked on a Similar project like Todo list development. So we provide the best as well as a unique solution for a Todo list app.