Airbnb app platform is a commercial app which provides service to the user to experience the best short term accommodation. We can clearly say that Airbnb is one of the successful ideas which is serving many users and helping them to explore various rental properties as well as the best places for breakfast, lunch and dinner.
As we know, due to digitalization now it is very easy for us to access various services by utilizing the mobile app services. Due to the involvement of technology, now we can utilize various solutions like Airbnb, Zomato, Swiggy, Bookmyshow and various mobile app or website services.
Before starting or launching a similar service like Airbnb you initially need to know what Airbnb is and How it is started or launched in the market.
What is Airbnb and How it is started?
Airbnb is a travel app which provides the user to easily find the apartments, accommodation places, restaurant or food court and nearby places to visit or explore. The introduction of Airbnb has offered a new way for people to look for rental property and apartments for travelling and exploring the world.
Airbnb app is a marketplace app which is also beneficial for the rental property dealers or owners, as they can easily list down their rental apartment or properties in this platform and make a profit by serving the travellers.
Airbnb is a digital platform which provides the interactive environment for people, by which they can easily search for the nearby and affordable places or we can say Airbnb is a Hosts platform for the people who earns by renting their properties to the people who are looking for affordable accommodation or rental property.
Airbnb was founded by Brian Chesky, Joe Gebbia and Nathan Blecharczykin in the year of 2008 in San Francisco, United States. Currently, the headquarter of Airbnb is situated in San Francisco, California, United States. Airbnb is a very first solution which provides the peer-to-peer services for searching house accommodations. Initially, it was started by two founders who decided to rent out their property to the travellers and start earning from this. And gradually by partnering with various firms like Y combinator for expanding the business. And as per the observation currently, Airbnb is now serving 191 Countries and is renting out a room, a home or even a castle for a short period of time.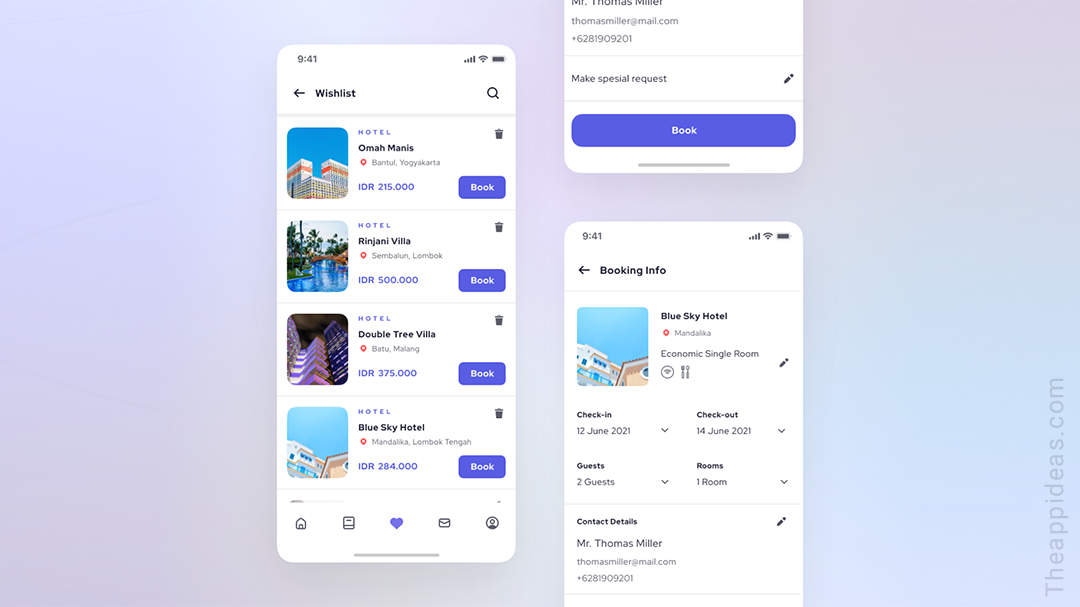 Why is it beneficial to launch an Airbnb like clone app?
In this period of time, various people are thinking of initiating an online startup or business for earning a large amount of money as nowadays people are more inclined towards the online services because it is very easy as well as an efficient way to access all the services through mobile services.
If you are thinking of initiating an online business startup then you can launch a similar app like Airbnb or clone app of Airbnb. Airbnb-like apps are in high demand in today's world because people love travelling but with travelling, they also need to take care of the accommodation. And by this, you also provide the platform for various people to earn by listing their property in your app.
By a Clone app of Airbnb, you can also generate revenue in various different ways. Let's talk some of the basic ways of generating revenue from a similar app like Airbnb:
By allowing the third party to display their ads in your platform and charge them for providing your platform.

By providing premium as well as the subscription model of the app.

Charging a direct commission to the rental properties owner.

By providing feature listing services to the owner. In featured listing service, the owner has to pay a little amount of money to the app owner to keep their properties in top suggestions or top results.
What are the key features which we provide in an Airbnb clone app?
Airbnb clone app mainly consists of three main panels. let me list down all the key features in details which we provide for a clone app of Airbnb:
Users can register or log in to the app.

Create their account by entering some basic information

Search bar for searching the location or landmark.

Check and access the categories of services

Users can view and access the nearby top suggestions.

User can save the rental property along with its full detail

Make a trip or arrange the trip before travelling.

Can connect with various users and chat with them.

Can access the payment integration module for making payments.

Make a booking.

Booking history

Give reviews and ratings.

Cancel booking.

Sharing experiences through social media logins.

Access discount and coupon code.
Rental property owner panel
Login/sign in module for the rental property owner.

Manage and create a profile by adding basic details.

Do and manage the rental property listing.

Manage bookings.

Manage the rating and reviews of the guest.

Payment management.

Check the booking history of the guest

Add and update the cost of their rental property.

Add the rental photos to the gallery.
Dashboard management.

Users profile management.

Rental Property Management.

Manage the categories and subcategories of rental property.

Manage offers and discount code.

Manage featured listing.

Manage ads and premium feature listing.

Payment management.

Push notification

Manage reviews and ratings.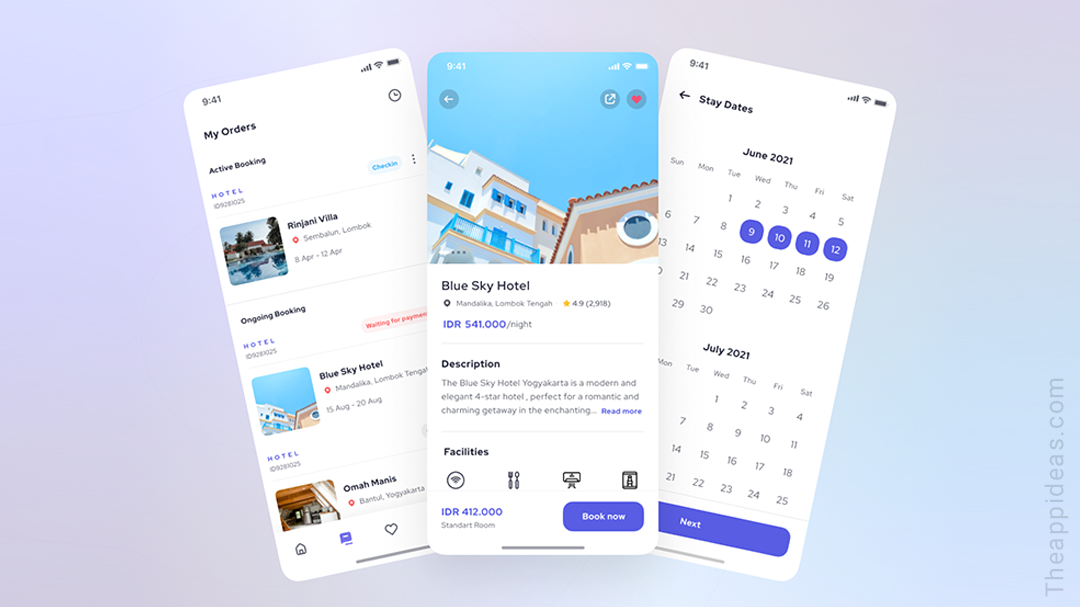 How much does it cost to develop a clone App of Airbnb?
The cost of developing a Clone app of Airbnb highly depends on some of the factors like:
 App designing.

The complexity of the app.

Basic features and advanced functionality of the app.

Technology platform (Android, IOS or both)

Mobile developers experience.
Here I am going to list down the approximate timeline as well as the cost of developing a clone app of Airbnb:
Timeline:
App Design:- 9 Working Days

Android App Development:- 25 Working Days

iOS App Development:- 25 Working Days

Web Backend & Apis:- 30 Working Days

Testing, Bug fixing, and Deployment:- 7 Working Days
Costing:
The approximate cost of developing a clone app of Airbnb is 5000-8000 USD.
The App Ideas is one of the best software development company, which provide the best solution for all kinds of IT services requirements. We provide a robust portfolio of website development, E-commerce platform development and mobile app development. For mobile app development, we have an expertise in both the platforms, Android as well as IOS App development.