While the popularity of WordPress as a CMS platform will continue, it is the choice of a quality multipurpose theme that can have a serious bearing on the overall user experience for your WordPress website. Obviously, we are talking about premium themes here and not about all those free ones that at best can fulfill the fancy of amateurish websites and blogs.
For building robust professional looking websites with a versatile layout and rich UX elements, a WordPress developer has several great theme options across the stores. But none looks as popular and efficient as these three themes, namely, Divi, Avada, and Enfold. While the first two are already best-selling themes with a large following, the last one is a dark horse challenging the leading themes with several competitive elements.
The power of the multipurpose theme
Before we start with the comparison of themes, it is important to understand the power of multipurpose themes for building WordPress websites. It doesn't need much brainpower to understand that a multipurpose theme can be bought once and used multiple times for development purposes, and obviously, this leads to saving development cost.
Moreover, you don't need to go through the technical know-how and intricacies of each theme separately if you buy one theme and use it for multiple domains. This boosts the development speed significantly for a website. Lastly, many brands willing to deliver a design consistency can utilise such multipurpose theme to ensure a consistent look and feel and continuity of brand elements across domains.
So, now that we have come to know about the power and effectiveness of multipurpose themes let us explain the differences and individual strengths of the three themes, we decided to focus upon.
Divi, leading theme in popularity
Divi is by far considered to be the most popular WordPress Theme Development with the most significant sales number. Two things that go in favor of Divi among all the premium themes are its flexibility in being utilized as a page builder for any niche website, and it's the lowest learning curve that can be mastered by non-coders as well. Lastly, Divi is continuously improving and getting better with more sophisticated features and UX elements. For example, the latest Divi 3.0 version allows editing the front page in real-time.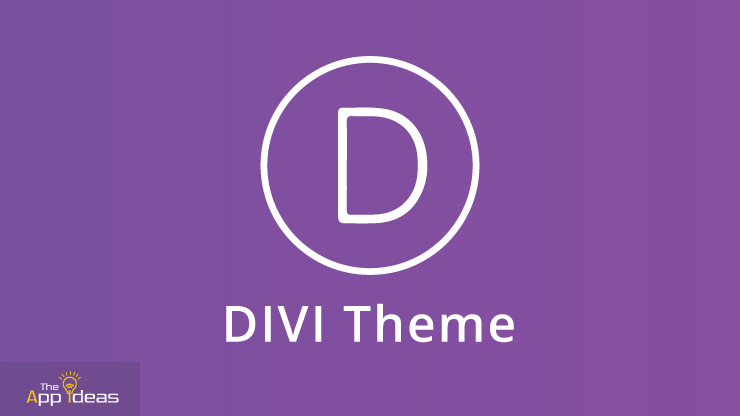 Here are the key features of Divi:
In-line editing
Custom UI
The adjustable width by dragging
Drag & Drop page building
Responsive and real-time editing
Sophisticated Split Testing Tool
Let us now explain the key strengths of Divi theme that makes this theme stand apart from the rest.
The split testing tool of Divi allows you to create several different versions of a web page and compare how each one works for fulfilling the expectations concerning UX.
Divi reflects the changes you make with your frontend in real-time. Most other page builders lack this feature.
Avada, one of the best-selling WordPress Theme Development ever
Avada attracts the attention of most WordPress developers because of the unmatched flexibility. You can use this theme for all types of WordPress websites across multiple niches. Moreover, it offers exceptional ease to build a nice looking website in minutes.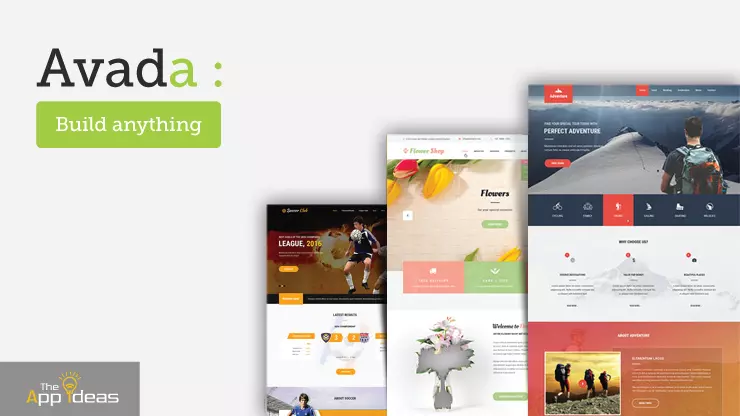 Let us have a look at the key features of Avada.
Avada offers great Menu options along with a lot of customization options and controls for creating appropriate.
The theme comes with a highly user-friendly drag and drops page builder.
The theme offers Fusion Core, an additional tool set with an array of tools and options.
The theme has an inbuilt translation feature.
The theme also offers easy control over the width of the layout.
Here we are going to explain the key reasons to choose Avada as your preferred website template.
It delivers a fully furnished demo of the entire website in minutes. You can evaluate the look, feel, and further required changes and accordingly can go ahead.
It also offers an array of specific controls and design elements for the mobile version of the same website.
Along with Divi, Avada is one of the most beautiful wordpress theme development.
Enfold, a great theme that doesn't need much plugins and updates.

Yes, Enfold is quite unique as a theme that doesn't require additional plugins while not making users feel shortcomings of any sort. It also doesn't need frequent updates. It works perfectly for a variety of websites, including fully-featured business websites and blogs.
Let's have a look at the key features of the Enfold theme.
Integrated page builder, slider, testimonials, portfolio functions, and no need for external plugins for all these.
A blog can easily be converted into a business website with homepage video, tabs, portfolio, icons, service pages, etc. Without using any plugin.
It also allows for creating custom Woocommerce pages.
Let us now have a look at the key strengths of this theme.
Enfold is the least complicated and loaded with all the tools you need.
Enfold offers a lot of customization options with just the inbuilt options and without any updates.
Enfold can also enforce custom Woocommerce product layout.
The best thing about Enfold theme is that it can be used for any niche website.
Conclusion
All these 3 WordPress themes are visibly great and in terms of usability stands way many themes just because they are easy to use, effortless in many respects and highly scalable to fulfill varying WordPress Theme Development needs.