Here in this article, we are going to discuss the Beauty Salon App. In this digital era, it is very important to have a Beauty Salon app which helps in automation of your business as well as also helpful in boosting the revenue.
Along with the timing, different ways get introduced in the market for boosting the sales as well as revenue generation for every business. In earlier days, for accessing these kinds of services, people had to visit the store and wait for their turn, which is a very time-consuming process. But because of the digitalization, it is possible to check various services online as well as book their appointment at their own time which is a time-saving process.
Because of some advanced features and functions of digital services, people are more inclined towards mobile app services. Similarly, Beauty Salon services are accepting online platforms for their business and launching mobile apps in the market to increase sales.
Beauty Salon App automates the appointments modules, payment gateways and takes care of all tasks or business processes such as marketing tools and online reviews or feedback of the customers. Mobile app solutions help in simplifying the workflow of the business. Here we are going to discuss some of the key points by which the Salon Beauty app enhances your customer experience.
Beauty Salon automation is highly related to the time and resources which is used to focus on solving more problems and issues of the customer, listening to the customers to know their demands, partnership development and more. This is how mobile apps automate nearly all the services which provide the best experience to your customers.
Here in the below section, we are going to discuss some of the ways of Beauty Salon Automation which help in boosting the profit of the Beauty Salon business.let's discuss, How to easily automate Beauty Salon services to Boost the revenue?
In today's market, because of the popularity of the mobile app, many services are providing digital services to their customers. We can say that there are thousands of mobile app services available in the market, which makes a high competition in the market, so it is very difficult to generate revenue in such high competition.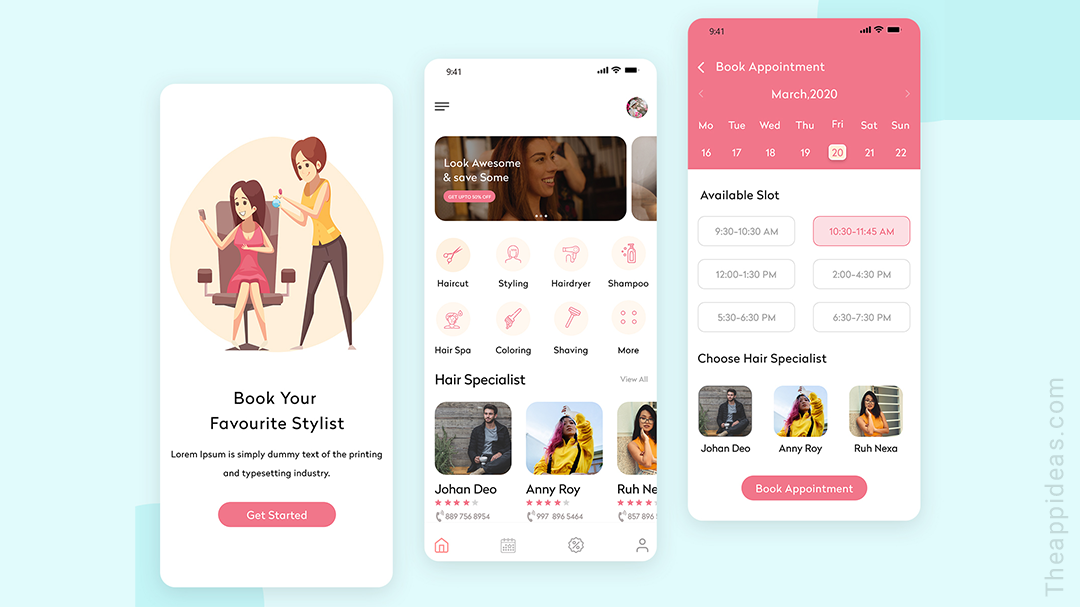 So here we are going to discuss some of the best ways by which you can easily generate high revenue by your Beauty Salon app solution:
Digital make or schedule the appointment
Mobile apps are one of the best ways through which a user can easily make the appointment or schedule their appointment based on the time they want. Service providers, as well as a customer, can easily monitor the required details. Let me list down some of the points which automates the Beauty Salon app in a much better way:
Access services or make an appointment at any time 24/7.
It makes it easy to track the data of book services.
Integrated control of customer relationships.
Automated Appointment reminders from a calendar, Gets notification, E-mail Address and content rating.
Manage the Workflow easily.
Managing a business workflow is not an easy task after the evolution of technology and online platforms. By having a Mobile application, it is very easy for a service provider to manage the people as well as work transactions.
By having a mobile app, the service provider can easily allocate the right task to the right employees. As easily management of the workflow also helps in increasing the revenue from the beauty salon business.
It is one of the positive movements in the technology environment to attract more customers. This will definitely help you in grabbing more customer attention towards your services as well as you can offer something more than your competitors to achieve success in the business.
Automates the inventory management system.
Data entry is one of the most hectic tasks for employees as well as also for the service provider. But Thanks to the digital services, by having an inventory management Beauty Salon Software solution, you can easily take out the workload from your employees.
Access Accounting Software program for record-keeping.
When it comes to business, there is always sometimes profit and loss. Saving and recording the data of the customer is also one of the most important parts of the business. With a mobile app or software solution, you can easily automate the recorded service. Along with accounting it also helps in managing as well as tracking the data.
CRM stands for Customer Relationship Management System which is a software solution that helps in maintaining the relationship with the customers.CRM beauty Salon Software solution helps in getting direct feedback from the customers. Communication is key to success in any kind of business and by CRM you can easily take care of these things.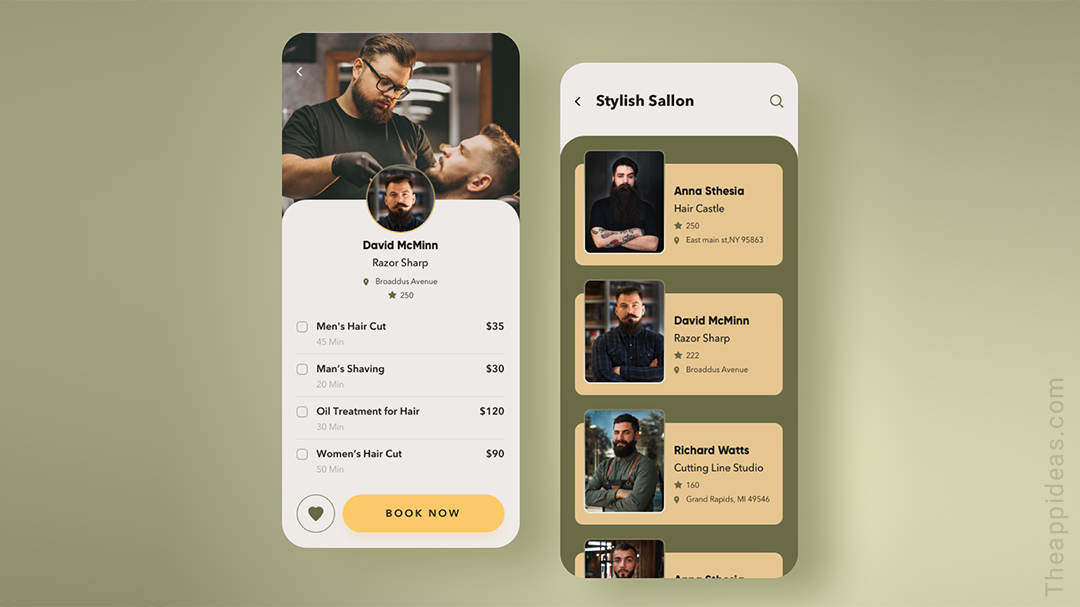 What kinds of Business problems can be easily eliminated by having Beauty Salon app services?
There will be no waiting time in the business. You can easily receive the phone calls and manage the appointment, according to that fix the Stylists.
Easy Display of the services by adding the customer data and their requirements in a database which can easily be saved by displaying all services in your mobile app. Users can easily choose the services they require and make the booking at their suitable time, by this service provider can easily manage the services and provide the best services to their customers.
You can also launch the Rewards in the mobile app to keep customer loyalty towards your services. Offer Discounts and coupons to get customer loyalty towards your services.
Through Mobile app services, users can make the payment online payment by using various online payment gateways. Offer as much as payment options in your mobile app for customer convenience.
Mobile apps or software solutions help you in easily tracking the customers. It keeps all the billing records of the customers. It also records the bill or receipt and transfers it to the client servers. The customer gets notification and reminder of their appointment.
Digitalization helps in engaging customers, So mobile apps for a beauty Salon service are highly recommended in this present time.
Mobile application helps you in reaching many customers and exploring your business to different areas. Mobile app solutions provide users with a unique impression or make easy brand recognition in the market.
From the above discussion, you can easily get the idea, How important it is to have a mobile app solution for a beauty Salon service in this digital time for generating high amounts of revenue as well as also for attracting more customers towards your services.
We are from The App Ideas, which is a leading web and Mobile App Development Company. We are highly experienced in providing the best IT services like website development, mobile app development, E-commerce platform development and game development. We have a team of highly skilled developers who provides the best App solution for a Beauty Salon business at best rates with unique designing.
Would you like to launch a beauty/Salon App for profits?
If Yes then feel free to reach us.
Would You Like to Automates Your Salon Business and Boost Revenue with Beauty Salon App?