Are you thinking of initiating a startup or a small online business?
Do you want to introduce your old business online?
Want to start a part-time online business?
The bridge between your online business or startup idea to an online platform is a Website. A website is a collection of web pages on the world wide web, the website contains all the details of your business and it can be accessed by anyone from anywhere.
When we talked about the website, the most popular PHP framework WordPress comes to the picture. WordPress is a framework which is mainly used for the creation of different-different types website.
WordPress can be used by professionals as well as it is also used by people who have less knowledge of coding. WordPress has the collection of total 70,000+ free templates, if you are not a coder then also you can select your free template and easily create a simple website. But if you require a website with more functionality and amazing layout then you can go for the premium WordPress, where you need to purchase the template.
Most people are referring to take IT consulting from the best website development company because they have experienced staff and they can create the best website in your budget related to the business you are going to start.
Firstly we discussed the websites, it's important, the importance of pages.
You might be thinking, why every startups or business need a website?
Nowadays people are liking online service rather go for offline services because in online service the requirement is only a smartphone and an internet connection. In offline service, people have to visit the place, face the traffic and in the festival season the market is full of people, so it is also time-consuming, on the other hand, online services can be accessed from anywhere or at any time online service is a time saver.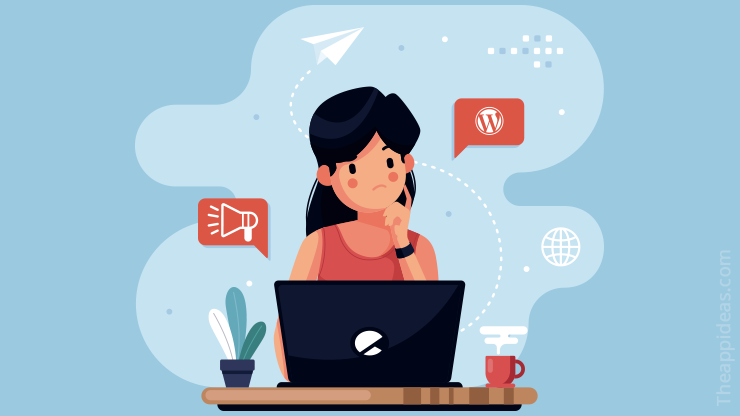 That's why in today's world if you are thinking of starting a small business or startup then you must have the personal website of your business, where you can add your business details and the contact details by which people can directly connect with you.
By website, you can boost your sales because you can reach as many as people by this online path and if you are giving the best service then slowly and gradually you may expand your business which can maximize your profit.
How many pages websites should they make?
People are mainly confused about the pages of the website. Sometimes according to their preference, the one-page website is enough for their business but people don't know that it's not good in terms of SEO.
Sometimes people have launched a website of 9-10 pages but the content is less or that website owner don't have much content to place on their website, this thing is also not good for SEO.
So as per the suggestion, for a small business or a new startup, 5-7 page website is best. The page can be differentiated in specific section:-
1. Home page: – contain the little information about your company
2. About Us: – This section contains a list of services you provide.
3. Contact us: – contact details of a responsible person in your company.
4. Products/Services: – If you are selling a product then this page can be added
5. Blog detail/Blog listing: – The page contains the blogs related to your services.
6. Testimonial: – Your clients feedback.
7. Faq page: – The Frequently Asked Questions (FAQ) section is a part of your website where you address common concerns, questions, and objections that customers have. 
you can choose page as per your business need.
How much does it cost to develop a WordPress website of 5 pages?
The cost of a WordPress website highly depends on the type of website you required, the layout you want and the number of pages you require on your website. Here we are going to discuss a cost of 5 pages WordPress pages which is mostly used for small business or small startup website.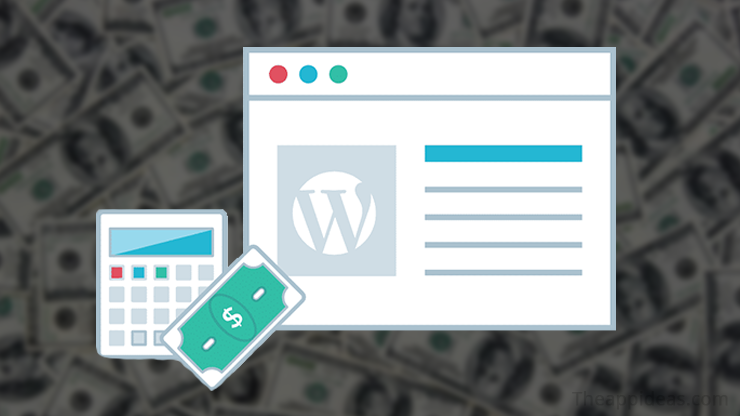 WordPress provides free as well as premium templates. So if you want a website, then you have two choices.
1. If you are choosing the free WordPress templates for creating a website for your startup or business:
If you want to develop your own website by yourself in a low budget then you can choose the free WordPress template. In WordPress, there are a tremendous amount of free templates available for each and every business type. Many themes are available or you may get a number of theme options which is free of cost.
But it doesn't mean if you are choosing the free WordPress template then you don't have to spend a penny. The website development and website designing are free of cost but you have to spend money on hosting because WordPress hosting is not free of cost and after this, you have to purchase the domain name for your website.
Free WordPress website has less functionality and it is very simple compared to other websites.
2. If you are choosing the premium WordPress templates for creating a website for your startup or business:
If you are choosing the premium option then for this you need to purchase the template from the WordPress website and then you are able to make an edit and add your details. The development can be done by yourself, the only difference is that you get more functionality in premium template then the free WordPress template.
In this premium WordPress template, if you want, you can customize the website according to your choice.
The hosting and purchasing domain name process is same as in the free WordPress template.
WordPress free or premium template can be grab or used from the ThemeForest website. Themeforest is the collection of WordPress free as well as premium website, from this you can download the source code of the website and make changes accordingly.
But if you don't want to develop by yourself a WordPress website then you can go for this third option where you can hire the best WordPress website development company. You just have to give your requirement or a blueprint of your website to the company, that's it. In some period of time, your website is developed and designed as per your choice and deployed to you.
We are here from The App Ideas, which is the best company for website development and we have a highly expert and experienced staff for WordPress website development. We also offer a customized design for a specific business niche and as per the targeted audience UI/UX.
The approximate cost of creating a simple 5-page WordPress website is 399-599 USD.