Why Mobile Apps Fail?
There are several million apps across iOS and Android stores and only a few thousand can truly be considered as successful if you consider the consistent growth, popularity and user loyalty. A vast majority of apps just fail to make enough to sustain as a business. Why there is such a wide gap between the successful and Why Mobile Apps Fail? Don't assume all successful apps belong to the technology giants and leading business brands. There had been too many startups that achieved global success with their unique apps and even beaten the competition from big names.
So, the reason for app failure doesn't lie with the budget and pushes from established brand image. The reason basically concerns the inbuilt potential of these apps in terms of user experience, content and ability to resonate the expectations of the audience. Here through the length of this post we, are going to explain some of the principal reasons for failure for most mobile apps.
1. Poor knowledge about the audience:-
You may consider your app idea to be a great and unique one but until and unless the idea is validated by the expectations and needs of your target audience, it is unlikely to get any traction. It must solve a problem for audience and make value addition that the audience considers very necessary. A whopping 49% of developers said that they built apps based on their own ideas and without validating the idea. These are the apps that are more likely to end up at the lowest ranks in every parameter of success.
This is why you need to begin by researching your target audience. Who are the people to find your app most useful? Why should they consider your app to be useful and relevant? What solution does your app provide that other apps lack? Is it easy to use and enjoyable for your users? These are the questions that should guide your app concept to the execution.
For conducting effective user research you need to study the apps from your competitors and how they excel and lack in different parameters. You should also have a gross idea about the audience these apps are serving. Apart from getting audience insights, this will also help you fine-tune your app idea and execution and make value additions. Take feedback from all your existing customers and get opinions from your audience on social media platforms. You can also take help of professional market research organizations
to gain data-driven insights about your target user group.
2. Poor monetization:-
Your app is supposed to perform like a business with the regular cycle of user footfall constantly funneling down to business conversion. However great an app idea and however excellent an execution your app can boast of, without business conversion all these don't mean anything for the development company or app publisher. Monetization is the strategy to generate revenue from an app.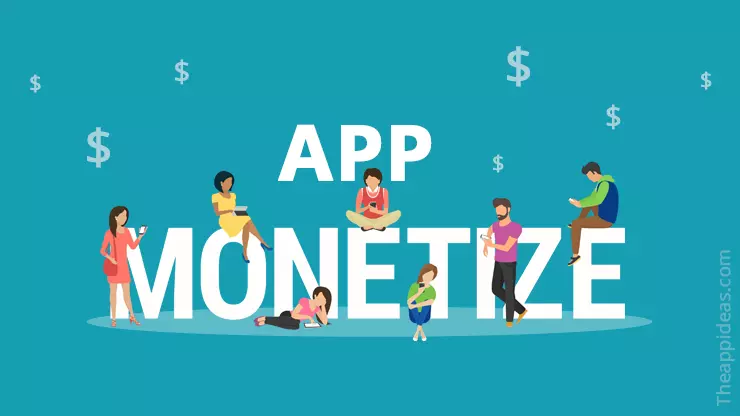 You need to decide early and before launch about how you are going to earn from your app. If you do not have a big budget and if your app is targeted towards a low to the mid-tier audience in terms of payment capacity, you should not go for paid subscription model as it involves all the marketing and advertising exercises for generating expectations.
If your app is a feature-rich one and without a few rewarding features it still delivers superb user experience, you can rather go for monetizing the app with gated features or Freemium model comprising both Paid and Free version attributes of the same app at different stages.
There is also one very lucrative and tremendously effective monetization strategy called In-app advertisement. As most users are now habituated to use an app completely free of cost, you can make your app free while always keeping the earning option open through in-app ads and sales. This strategy is particularly effective with a whole array of mobile games and all kinds of apps that are useful for day to day use.
3. Under-optimized user experience:-
The central aspect for any successful app is its rewarding user experience. It is something that no app can compromise if it wants to achieve popularity and consistent business growth. User experience depends on an array of factors including the right technology for the app, sophisticated and intuitive user interface, ease of doing the transaction and interactive elements. All these elements tuned to the expectations of the users shape the user experience of an app.
Some of the common shortcomings and loopholes contributing to the bad user experience of mobile apps include the following.
The issues concerning performance and loading speed.
Longer and overstretched registration process.
Lack of content readability and under-optimized visual experience.
Bad UI with unnecessary cognitive overload and cluttered interface.
Poor navigation and lack of a clear onboarding experience to guide new users.
Difficult to access features and lack of integration with device functions.
Under-optimized UI/UX as per the specific platform needs.
4. Not testing the app properly before launch:-
Your app may pass through the so-called App Store or Play Store evaluation process but it can still crash whenever a lot of users concurrently use the app. This happens to too many apps across all platforms. It happens because the app hasn't gone through a rigorous testing procedure involving separate performance, scalability and device testing with automation tools and manual testers.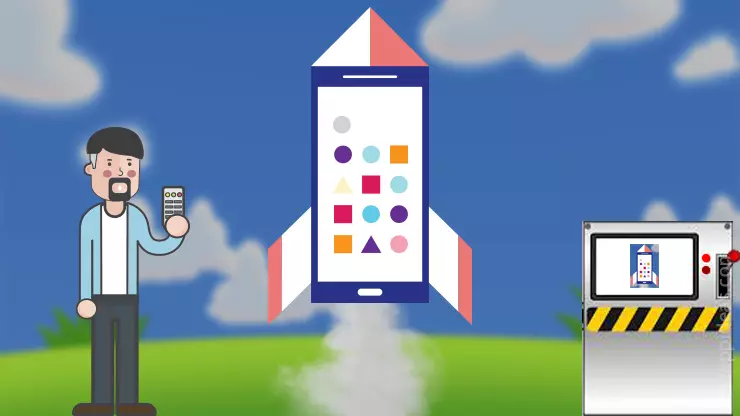 To prevent this from happening with your app, you need to set out a considerable portion of the development budget for app testing. You should always opt for manual testing across a spectrum of advanced devices besides always going for automation testing tools and emulator and simulators. Testing the scalability of the app at different hard-pressed situations when traffic flow is high is very important to ensure glitch-free performance in all conditions.
5. The absence of a proper app launch strategy:-
If you think your app launch is an insignificant beginning and you only need to begin your marketing efforts only after this, you are actually paving the path to failure. Yes, too many apps just fail because of the lack of a proper app launch strategy. The launching of the app rather should be considered as the most important marketing event.
Your marketing efforts should we well calculated prior to this app launch date. The entire marketing effort around the launch event should be divided into three broad categories, respectively, pre-launch, launch and post-launch campaign. The first one should begin months before the app launch with the sole objective to make the app launch a big event. Based on the success of the pre-launch campaign you can create the launch event big and create enough buzz to sail through the App Store competition in the first few days. Lastly, you should keep the buzz alive with a very well articulated and planned post-launch campaign.