Why still is Uber Eats Driver App not the best taxi app? Can you beat Uber/LYFT Eats /Hailo? Let us show you, How can you?
I'm already addicted to Uber. Like me there are millions who would like to order an Uber ride even when other ride is just waiting to pick them up. Yes, that is how millions of Uber loyalists think all over the globe. That is precisely why all other taxi apps are still referred as Uber alternatives rather than just another competitor in the thriving and burgeoning taxi app market. So, doesn't Uber have any competition? Is it destined to remain number one as a Uber Eats Driver App and taxi booking app as always?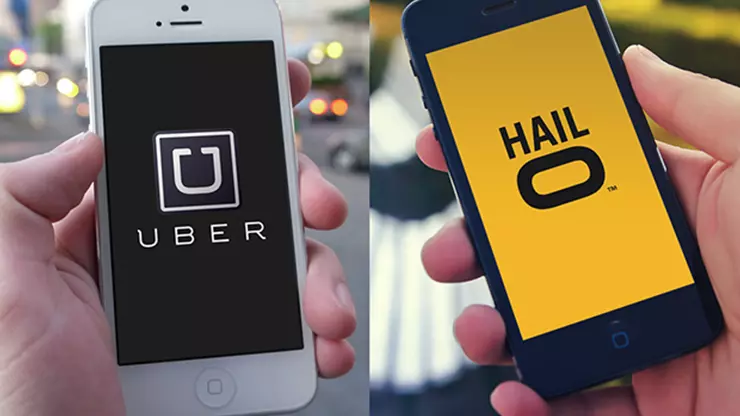 Well, that is something seriously anyone willing to launch a taxi app needs to ponder over again and again. Besides Uber there are plenty of other taxi apps in the market and each has some locations with a better market share orz` presence. But no one if them really could be the real competitor to Uber with a global presence and market share.
Having said that we try to figure out a few successful taxi app names that did really well in competition. Yes, there are some credible names like Lyft eats or Hailo or Gett or Ola. Even if they always come as the obvious second following Uber in any country, they are pretty successful with their respective location of operation. Since taxi app market is staggeringly Big with lot of untapped potential, there is win-win situation for every service provider.
Keeping the above scenario in mind any mobile app development company willing to launch a new taxi app must consider a few important aspects. Whether you want to launch an Android app or iOS app for taxi rides, these considerations remain important throughout. Let us have a look at few of them.
Multiple ride options
What Uber Eats Driver App did exceptionally well to make itself accessible to all kinds of customers is unleashing several different ride options based on type of car, comfort and in-car facilities like air conditioning. From offering small cabs and shared boarding to offering luxury car rides, Uber has diversified its service across several different types of rides.
But when it comes to value addition, there are still scopes for other competitors to get past Uber. A new taxi app can now consider offering in-car amusement a great option to lure passengers. An audio guide to tourist destinations and landmarks of the city offered for newcomer passengers or tourists in a city can be a great value addition with premium rides.
Coupons and promotions
These days luring passengers to book rides with frequent promotions and coupons has become a common practice and most taxi apps including Uber do that pretty well. Yes, coupons and discounts surely boost interests for booking a cab even when you have other alternatives close in hand. But while most taxi apps embraced such marketing strategy it became commonplace and you need to bring some new twist to your marketing strategy.
To give your marketing an extraordinary edge think about offering discounted rides and coupons more contextually to individual passengers instead of offering them as an "one dice for all" measure. For instance, a tourist passenger boarded your taxi first day in the city can be offered nice discounted rides during his stay in the city. Similarly, a person booking a ride frequently at a particular time around midnight can be offered a package of rides in the same route and time against a lucrative discounted price. When it comes to offering discounts and coupons the user data and analytics should guide you to make offers befittingly to individual needs and contexts.
You cannot stoop to low
Many taxi apps ultimately make price war as their main focus area of contention and they believe making hefty price cuts in fare will bully out the competition. While such tactics can be a match winner for a limited period, this often leads to crisis in terms of revenue and bottom line. It is time to consider making rate cuts is the lowly marketing manoeuvre that always has a limit.
But on the contrary, your taxi app does not need to stoop so low if you can really blow your horns louder with some effective marketing tactics, innovative value additions and diversified approach to target customers with various paying capacities with different types of rides. Value additions so far has been the biggest driving force for most of the innovative taxi apps that became successful in recent times.
Value additions doesn't always mean value for money
When we talk about value for money in taxi apps we generally refer to the typical aspects of comfort, availability, in-cab riding experience, security arrangements, etc in contrast to the price passengers need to pay for their rides. At the same breath, when you look forward to add more value to a taxi app, you try to add more comfort and overall make riding experience better. But these value additions that are focused on the value for money lack a subtle yet very necessary aspect of creating emotional bond with the brand.
We human beings are more disposed to emotions than calculative thinking. This is why often a subtle gesture can emotionally touch a customer better than what all the lucrative offers and discounts can do. Taxi apps still can do a lot to capitalise on this type marketing. A regular or a frequent passenger will be delighted when your app greets him with a birthday wish and a free or heavily discounted ride.
Creating such emotional bonds with your passenger requires knowing your customers better and most taxi apps need to do a lot to fulfill their shortcomings in this regard. A couple getting a free ride in their marriage anniversary or family with kids getting free or discounted rides for select destinations in holiday season, all are examples of how you can add real value punched with emotional gesture.
What The App Ideas can do for your new Uber Eats Driver App?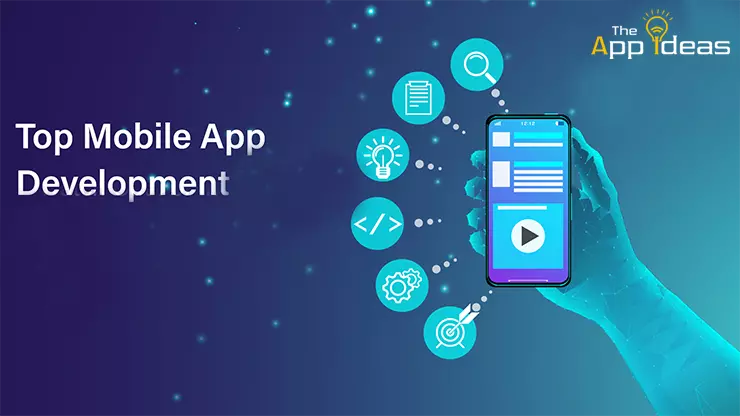 Now, let's face the question. What we at The App Ideas can do to deliver you a unique Uber Eats Driver App with unparalleled feature set, great value additions and a top-notch riding experience? Well, our prime focus in creating winning mobile app is to deliver unique app idea with value offerings that no other taxi app earlier could provide. Secondly, our business strategists and marketing experts will guide you about the unique ways to beat competition with your new taxi app. Lastly, our expertise with UI and UX design will ensure building for you an exceptionally easy to use and engaging taxi app. With The App Ideas you can offer true value Uber Eats Driver App stand-apart from the competition.