You have developed an eCommerce website with months of efforts and all your tests and feedbacks confirm that it is looking great and it is all ready to convert business for you. It's really great news. But, still just you reached the first milestone and a lot of things are left to do. Your journey to becoming a successful online entrepreneur has just started. It is up to your marketing effort to materialise your objective and become one.
Obviously, you need solid strategies to promote your e-commerce website, drive traffic and boost sales. Here we are going to explain some of the time-tested strategies to promote your e-commerce website. These strategies are part and parcel of e-commerce development and web store business.
Make content and SEO your biggest strength:-
To come to search ranks and to build credibility there is no trusted way other than publishing unique and quality content. You need to publish unique, relevant, well-researched and well-articulated contents on a regular basis. Such contents will only boast about your expertise and credentials as a marketer. The contents will help you to resonate among your audience better. Only quality content can boost business conversion and drive engagement in the long run. Some of the key things to remember concerning contents are the following.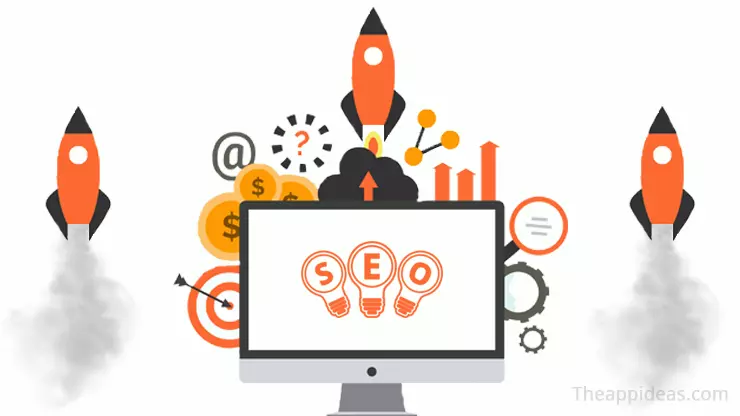 Build credibility in contents with credible information, case studies, and industry quotes.
Publish structured contents with bite-sized text placed with small paragraphs, heads, subheadings and bullet points to allow grasping at a glance.
Be specific, informative, context-aware and useful when developing content.
Deliver a mix of contents with the use of appropriate images, short video, infographics, etc.
Publish content at regular intervals instead of publishing them in a hectic manner without a routine. This will help to create expectations for your audience.
Lastly, publish content that helps your buyers and help them make decisions. But do not directly promote your products through contents as this can undermine the credibility of contents.
Now publishing great content isn't just enough to promote your e-commerce website. You need to market your contents as well. For a more effective output from the content publication, you need to engage a small team of content marketers who will come with the list of contents most likely to bring search engine traffic. In this respect, it is advisable to have a content strategy comprising 80% of original contents to help users genuinely and 20% of promotional contents for directly promoting products in the store. This would make your content strategy more balanced and effective in all regards.
Email Marketing:-
Email marketing is a time-tested way to reach your audience and boost traffic footfall in your e-commerce store. Email marketing as a promotional avenue stayed relevant because it really proved to be effective for all types of e-commerce and business websites irrespective of the size and niche.
Let us explain some of the ground rules of effective email marketing.
First of all, don't just provide promotional messages but also useful and engaging content through emails to your prospects.
Use emails as a valuable way to socialize and create a conversation with your customers.
Be transparent, truthful and open while informing your customers and prospects.
It is advisable to use emotional slant in email message while building a story concerning your brand.
Don't miss out the email marketing analytics data and insights. You can use the Google Analytics Dashboard, which comes as a free solution.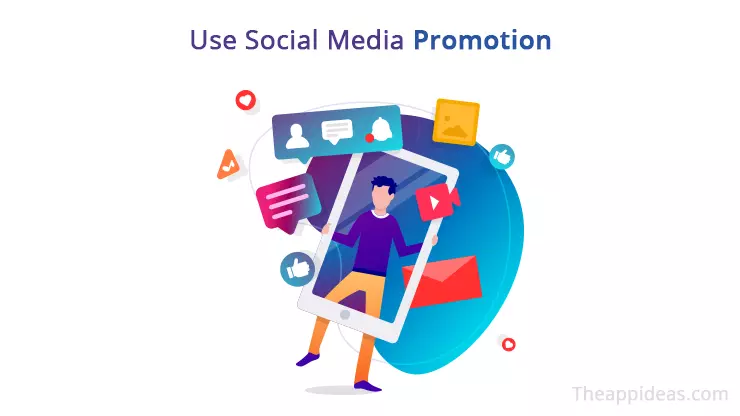 Social media platforms are practically free and openly accessible to everyone. Naturally, for any new e-commerce startups,  they offer a credible and lucrative marketing channel. A social media marketing campaign can deliver you results in quick time without spending a dime. Though, you can always opt for the localized paid campaign on social platforms besides your regular social posts and engagement.
While doing social media promotion, keep the following things in mind.
Limit your presence in three or four major and effective platforms as per your niche and audience category. While Facebook and Twitter are inseparable, for female-dominated niches Pinterest is a must. Both Instagram and Pinterest are ideal for visual marketing. Google+ and LinkedIn are ideal for tech products, gadgets, and professional items.
Create pages and accounts in your brand name and start engaging with your industry people as well as your ideal audience right from the start.
Always try to create a conversation with your audience and maintain an emotionally responsive human personality that users enjoy to respond to.
Always maintain a mix of various contents including memes, images, small videos, user-generated contents, blog posts and shared contents from other sources.
Always maintain a regularity of posts to create expectations of the audience.
Pay-Per-Click Marketing:-
For e-commerce websites, pay-per-click marketing campaigns are also tremendously effective and still, now, are used by a multitude of web stores. The pay-per-click marketing works by publishing the ad with an offer and the lined landing page where the user lands on after clicking the ad.
The landing page must continue from where your ad left. It should carry out with the promise mentioned in the ad. The main trick is not to hurt the expectation of the visitors and take him through the funnel of business conversion. The landing page must be designed without any unnecessary cognitive overload to ensure a smooth progression of the visitors through the funnel.
Retargeting:-
Lastly, your e-commerce store must get back to your audience again and again, particularly to those who have shown an interest in your merchandise. Most statistics confirm that only a small percentage of customers who keep products in carts actually end up buying them. Apart from this huge number of people who abandon carts there are also a huge number of people who save products in a wishlist or visit stores often while not buying anything. All these people should be retargeted with the objective of converting their footfall into the business.
Here are effective rules for a successful retargeting campaign.
Personalize retargeting message, frequency, and timing as per the audience.
Promote the products with some personalized and specific offers to grab their interest.
Send message notifications to convert abandoned carts and boost conversion with lucrative promotional offers.