Here in this article , we  are going to discuss about the monetizing methods  by a dating app. If you are thinking of making a dating app and want to make money from it,  then you have made a good choice because you can monetize the platforms and generate high amount of money. Nowadays, dating app is in trends. People are choosing online way to find their better half through dating app like Tinder, Cupid, Bubble and many more.
Here I am listing some way through which you can make money through a Dating App and maximize your profit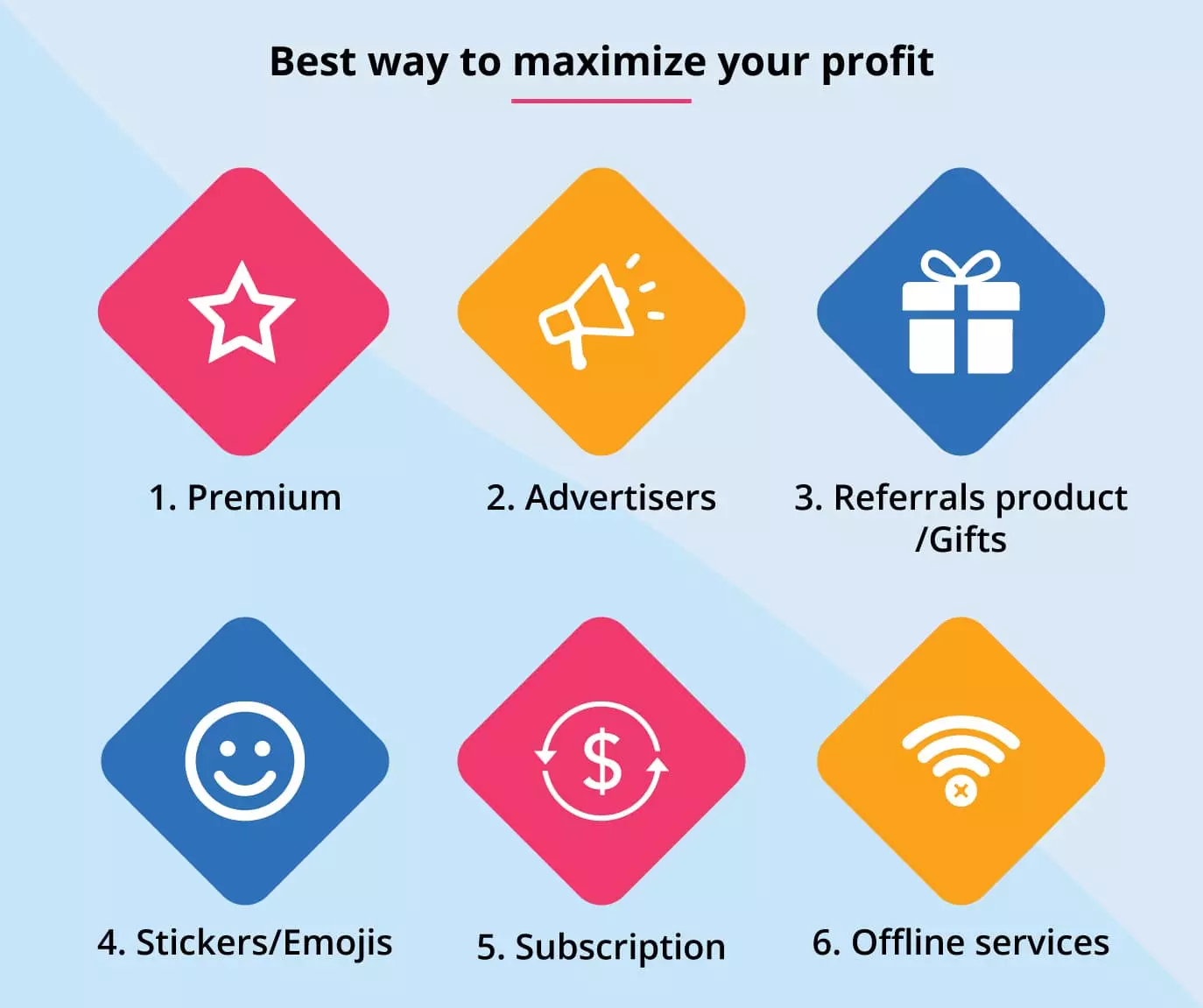 1. Premium:- Most popular Dating App like tinder offers the premium offers to the user. They provide additional services in their premium features like unlimited profile viewing or unlimited liking, undo the match, view people who likes your profile, no ad displayed and many more services. And if the user wants to access those services then they can go and upgrade their account to a premium account.
If your dating app is popular and providing additional features in less cost then definitely user go for premium services.
2. Advertisers:- Allow third party to show advertisements on your platform(dating app) which is normally known as a paid advertisement. You can charge for space, you are giving to a third party for advertisement.
3. Referrals product/Gifts:- With dating app owner, if you are also the owner of an e-commerce store then you can add one additional feature by which user can buy small gifts like chocolates, flowers, bouquet and send it to their partners on their special day.
If you don't have any shop then you can collaborate with another shop owner and take commission on order or gifts and make money.
4. Stickers/Emojis:- User can buy digital stickers, emojis etc. and send it to there partner to make them feel more special. User can take membership for using this kind of services.
5. Subscription:- If user don't want to take the premium, first, they want to take the trail of the additional features then they decide either to take premium or not for that they can go for Subscription. By Subscribing user can use the additional service for a small period of time like for a week or for a month.
6. Offline services:- Online dating is cool, but if you think some different then you can go and provide your user offline services. In offline services, an event is planned for the user and also plan a date at any places .You can offer tickets to the user based on the location or based on their preference.
You can also plan an event for all the member or user like speed dating and many more. This also helps you to make money through a dating app.