How much does it cost Plenty of fish Dating App? Plenty of fish (POF) is started as an online dating website and now it also offers an app platform to the user as nowadays people are more inclined towards the mobile app, they prefer to use the app rather go for the website.
Online dating is trending and app like plenty of fish provide the online dating services to the people by which they can easily find someone for casual dates or for a long-living relationship. Nowadays people feel comfortable in using online services.
There are various dating apps available in the market, every dating apps is categorised according to the users. Like some dating apps are for hookups or a one-night stand, some are only for casual dating and some people are for finding a husband or wife but plenty of fish is one of the most popular platforms which falls under all the categories.
Plenty of fish is such a dating app in which connect the people having similar relationship goals. This platform is designed in such a way that it is for all the singles groups who are looking for hookups or a long-living serious relationship.
If you are thinking of launching a dating app like Plenty of fish then this is really the best startup idea.
Let's know how this idea came from? Or how Plenty of fish is founded?
Plenty of fish (POF) is a Canadian online dating service. Initially, it was started in Canada in 2003 and currently, it is serving many countries like Ireland, Australia, Spain, New Zealand, United Kingdom, Brazil and the United States. Plenty of fish headquarters is in Vancouver, British Columbia, Canada.
The founder and CEO of plenty of fish is Markus Friend. Plenty of fish is founded in 2003 and In 2004, plenty of fish has become a full-time Business. In 2009 plenty of fish has launched a contest with Lady Gaga allowing single members to join and explore many singles people.
In 2010, Plenty of fish has launched their mobile app for android as well as for iPhones and currently, it is available in windows phone also. In 2013, 70 % of plenty of fish logins come from mobile devices.
In 2011, it was discovered that plenty of fish website is hacked and nearly 30 million user accounts personal information is exposed. And after this, they have implemented Advanced features for security and privacy.one more feature which is added for more privacy is this site directly block the message.
In July 2015, Plenty of fish was sold to The match group(owns match.com, OkCupid and Tinder) in $575 million. The headquarter of plenty of fish remains in Vancouver. As per the survey, approximately 17 million conversations are exchanged every day.
At this point, plenty of fish is available in 11 languages and in over 20 countries. Currently, plenty of fish has approximately 100 million users and it is estimated that 500,000 are paid, members.
 How plenty of fish algorithm works?
Initially, the new user has to sign up to the site or app and after sign in user has to fill up some basic information like name, birth-date, preference and all the basic information. And the user must have to add the pictures without using any filters.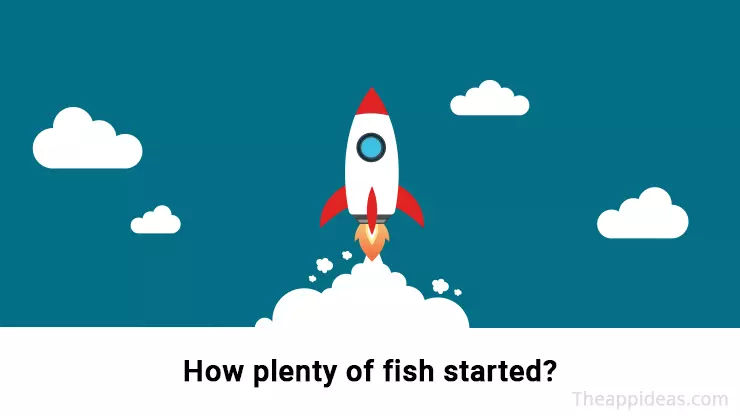 After creating a profile, the user has to answer some questions about their personalities and about which kind of relationship user is looking for and what things the user wants in a relationship.
This answer helps plenty of fish to analyse and show similar profiles according to user preference. After matching its all up to the user either user has to chat and plan a meetup or move on if they don't find them compatible and check the other profiles.
One of the reasons behind the popularity of plenty of fish, Plenty of fish matching algorithm is very good and efficient as it doesn't show the random profile to the user, it only shows the similar profiles of the users.
What are the Basic or key features of Plenty of fish?
This present time is known as the digital era, everything is moving towards online services. So this thing also applicable when we are talking about dating or finding future mates.
Currently, various dating apps are introduced in the market but each and every dating app is different because of its features. Features play an important role in the success or popularity of a dating app.
Plenty of Fish dating app popularity is because of its unique features list. So let's discuss its features in more details, here I am going to list down all the key features of plenty of fish:
Sign in or login module- user can directly login through social media.
Create a profile- Initially, a new user has to create its profile.

Add the basic details information like name, gender, birth date, ethnicity and country. User can update their birth date and gender up to 2 weeks of signing up after that user can't update the details.
Add the gender preference, looking for a boy, girl or both.
Add the physical information like height and weight.
Add pictures

Questionnaire part-here user has to answer some questions about their personality and which type of partner or a relationship they are looking for.

Chemistry predictor-around 75 questions
Relationship assessment -around 100 questions
Seduction guide

Geographic location
Push notification
Free searches with filters
View photos and profile of other users
Add favourite
Chat module
Video chat module
Rate profile photos
Check who viewed your profile
Check your matches
Comment and give feedback
Read the testimonial
Unmatch or block other user
Logout
Delete account
Plenty of fish also offer premium app for accessing the advanced features:
Profile at the top on searches
Change the profile theme
Able to check the online status
Access all the info of other users
Check whether your message is seen or not
No ads disturbance
Send 3 gifts daily
How much does it cost to make an app like plenty of fish?
The cost of apps is highly depending on the requirement like on the layout, design, number of modules or features you wanted to add in your app.
Here I am mentioning the approximate cost of making a dating app like plenty of fish.
Timeline & Costing:-
App Designing:- 50-70 hours
Android App Development:- 150-200 Hours
iOS App Development:- 150-200 Hours
Backend Design & Development:- 150-200 Hours
API Creation & Integration :- 80-140 Hours
Testing, Bug fixing, Project Management & Deployment:- 30-50 Hours
Total Hours:- 610-960 Hours
Estimated cost: – 6100-9600 USD (If we count at the rate of 10 USD/hour only)
We are from The App Ideas. The App Ideas is one of the leading web and app development company. We are working on mainly website development, mobile app development and game development.
We are expertise in mobile app development and we are working on android as well as IOS platforms. We are helpful because we have worked on various dating app projects which are similar to plenty of fish app.
And to stand out in the market, you have to launch an app which is unique or contain unique features, we help you to make a unique dating app by adding unique functionality.