How Much Does Zoosk Cost? is an online dating website or now they also offer Zoosk dating app, which is mostly used by youth people for finding mate or partner. If you use online dating then definitely you have heard about Zoosk online dating website. 
Zoosk is an online dating website available in 25 languages and more than 80 countries used this dating website and dating app for finding someone special. Zoosk is founded by four peoples Shayad Zadeh, Alex Mehr, Brad Hendrickson and John Smart in 2007. Headquarter of Zoosk app is in San Francisco, California United States. Now Zoosk is apart of Spark Networks SE and CEO of Zoosk is Kelly Steckelberg.
Why Zoosk Cost is one of the most popular Dating Website?
Some services are only provided by Zoosk which make Zoosk stand out different from other online dating websites or apps. Zoosk provides a service through which the user can directly make connections with people without having to wait to get a match notification. This service is not provided by other dating websites like match.com or elite singles.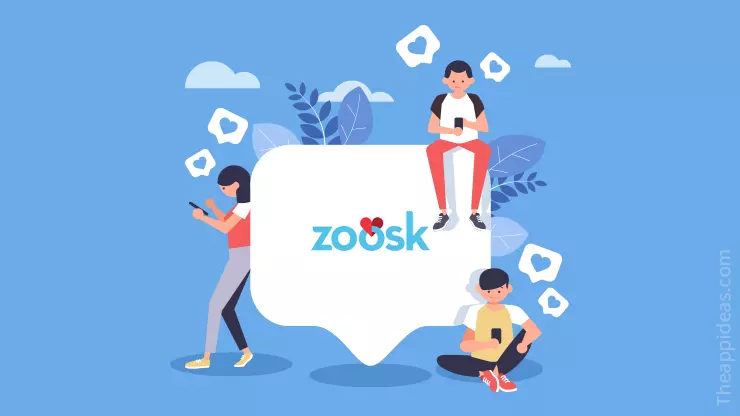 If you have used Zoosk then you might know, as you meet people  you can get the information about their area of interest, background and more. You can explore many people and search for that one person who is only for you.
In Zoosk there are various way to connect with more people, you have many options except swiping left or right. Zoosk provides a platform to search for a specific person or by searching for people with names and get a match as quick as possible. Zoosk provides various way to connect with people through which you can explore or check a variety of people and helps you to quickly find the compatible partner for you.
Zoosk provides you service or tools which help you to suggest the perfect first message. In the market, Zoosk has its website and app (Android As well as IOS). 
Zoosk is available as a free app for user who don't want to spend a penny on an online dating app. Zoosk also offers premium service to the user with some additional and advance feature. The charges are mentioned below:-
1-month membership: $29.95/month

3-month membership: $19.98/month ($59.95 in total)

6-months membership: $12.49/month ($74.95 in total)
So if you are thinking to launch a dating app like Zoosk then you have to know about the core features of Zoosk. Here I am listing down the free as well as the premium features provided by Zoosk.
Free services or feature which can be accessed by everyone

Sign up and registration of account

Creation of Profile, addition of information for verification.

Search and filter other zooskers profile and select to match to know more about the person.

Chat module through which user can send text, emojis and heart to their matches.

Access to view full profiles of other Zooskers.

Secure to use or provide privacy services

Contact us/help and support

Sign out module.

Premium services provided by Zoosk

Send messages to another user (match is not required to do message)

You can pick and match with anyone from smart picks

Access to see the profile who has sent you a message or a heart.

You can review your matches and delete someone you don't want to interact more.
The cost of a website like Zoosk is depended on your requirement. Over here, we have listed approx. timeline & cost of this.
Timeline & Costing Zoosk Cost: –
Frontend design and development:-100-200 Hours

Backend Design & Development:- 100-140 Hours

Testing, Bug fixing, Project Management & Deployment:- 30-50 Hours
Total Hours:- 590-830 Hours
Estimated cost: – 5900-8300 USD (If we count at the rate of 10 USD/hour only)
The App ideas is a leading web and app development company. Along with the game, website and mobile app development, we also provide the best solution for developing an Employee Management Software as we have worked on many similar kinds of projects.